Rapture: The End of Days is a SciFi horror RPG from Storyweaver Games. It takes place after the Earth is consumed by the forces of Hell, leaving the only human beings alive explorers who have traveled into space. There are many factions of our kind left, and infighting is a constant trouble – but something far more devastatingly evil lurks around every corner.

Rapture is a rules light RPG where each player will narrate the events of a challenge depending on dice rolled to determine success vs failure. What truly makes Rapture unique is that it rewards player death. If your PC dies in a memorable/horrific/heroic way, your next character will have one additional attribute point.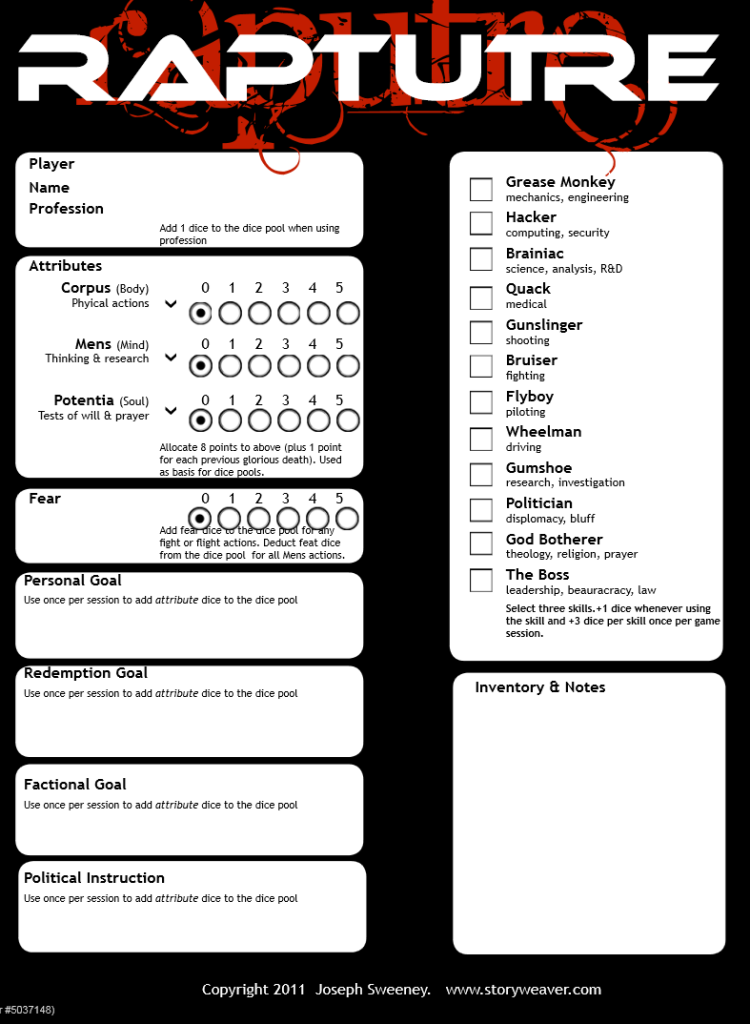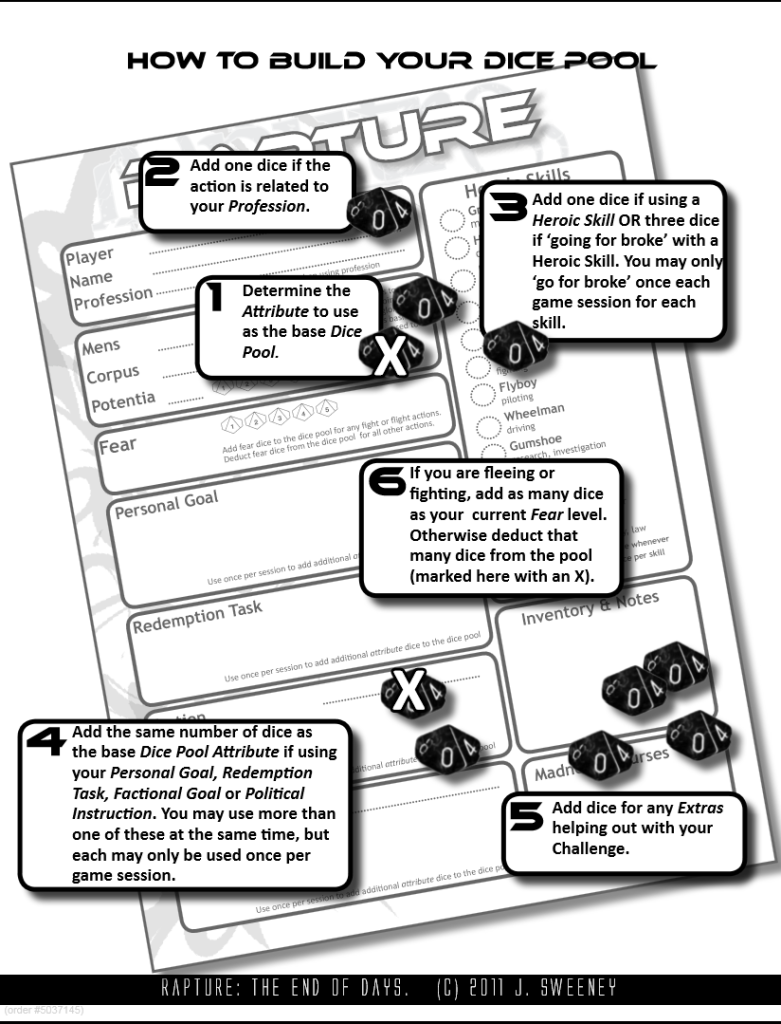 All in all Rapture is a great table top horror experience for role players who are fans of SciFi horror.
The Verdict
---