The Next Generation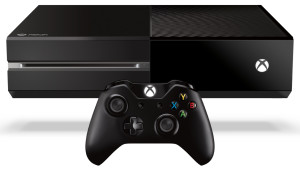 I frankly get a little tired over the apples to oranges comparison of 'next' gen gaming consoles.  If you are reading this blog chances are, you have poured tirelessly through endless amounts of comments, blogs, and videos comparing and or bashing one system or the other for what a console does on paper.  Having purchased the Xbox One, I will keep my comments directly to that system and what I have experienced first hand.
The system itself aims to be the forefront of your media experience, and for me it hits the nail right on the head.  I am in love with the way the Xbox One seamlessly integrates with all of my devices.  From my TV, audio surround sound receiver, and cable box – when I say 'Xbox On' all devices power on and all can be controlled through voice commands.  The additional HDMI input on the device is something I see every future console doing, because it truly is remarkable.  Just the thought of going back after 48 hours is enough to drive me straight into a panic attack.
The Good
I am in love with the UI for the Xbox One.  It offers users access to anything with a few key strokes and even faster with Kinect voice commands.  It is easy to make your profile through custom color selection, pins, and Sky Drive really feel like home.
The Xbox One has a significant increase in graphics, memory, and processing power.  The ability to have it doing multiple things at once is incredible.  Snapping applications and even launching new applications is almost instant.
All in one media experience.  Again – it works and it works masterfully.
The Game DVR is constantly running having the last 30 seconds on hand for a user to record at their request.  Simply say 'Xbox Record That' and it will take the last 30 seconds of game play.  Also game companies can set certain events like achievements or rank ups in games to auto record.  It records the videos at a pretty highly compressed .mp4 video format and at 1280p resolution, about 30 seconds of video is around 14 MB with voice over.
Take a look at this video, a sample of the Battlefield 4 test range I recorded.

I enjoy that now I can have more friends and followers on Xbox Live.  I really like how I can see a feed of all my friends current activity to see what apps they are using, what games they are playing, and if they uploaded any new game clips.
Skype on Xbox One is incredible.  I really like how I can be accessible to my friends even when I am watching Television.  The camera quality is great and since Skype is on so many different platforms it really allows me to get in contact with so many of my friends.
The Bad
There has been a very small number of users reporting problems with the Disc tray.
I don't like that I have to install a disc to my hard disk.
The Ugly
My biggest complaint, and this is really about who I am as a gamer, is that there is a bit of a learning curve to the voice commands.  When they work, about 90% of the time, I sometimes will say a command incorrectly.  Example if I wanted to launch Battlefield 4 and play it.  I would say 'Xbox Go To Battlefield 4' for whatever reason I often catch myself saying 'Xbox Battlefield 4' to no avail.
Microsoft's tumblr page recently had this awesome graphic of commands to share: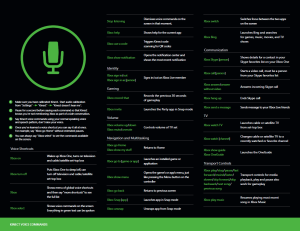 If you are looking for a great console and media experience I strongly recommend you picking up an Xbox One.
If you have already gotten an Xbox One, or plan to – feel free to add us on Xbox Live so we can play some games together @StimpackJunky.
The Verdict
---