Kickstarter Spotlight
As part of an on going effort to bring you current information about gaming we will be featuring a different kick starter project every Monday.  Our hopes is to spread word about great projects to other gamer's who may be interested in supporting the project.  This week – Call of Cthulhu 7th Edition by Chaosium.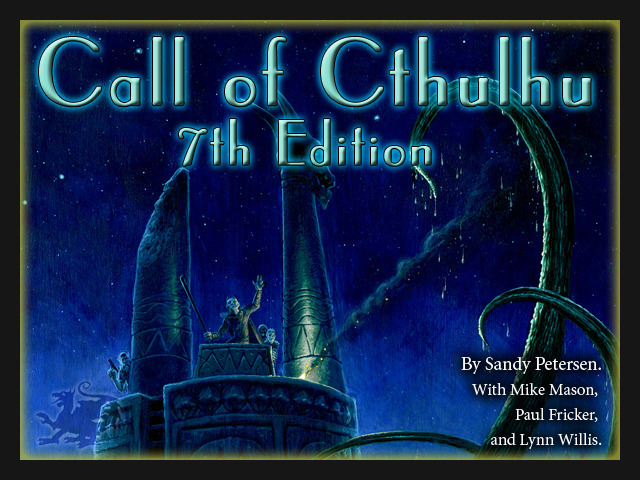 Answering the Call
It is hard to be a gamer and not know the great Cthulhu, forever hiding in the great shadows he casts we wait for the inevitable.  Where the ancient will wake from his slumber and devour us all.
If you have never played the Call of Cthulhu by Chaosium previously you are missing out on an excellent horror role playing game.  It is absolutely one of my favorite genre to run as well as play in.  While looking for a first Kickstarter spotlight I thought there could be nothing better than for LLU to spotlight than the seventh edition.  Chaosium has produced great books in the past and offered me many hours of enjoyment with my gaming group.
The project is already funded by has some interesting stretch goals with an estimated release date of October 2013!

Want More Info Check Out The Kickstarter
Features
New game supplements to enhance role playing experience.
Streamlined features to avoid getting stuck: Idea Role mechanic overhauled.
New Chase mechanics for a more exciting take on chases.
Enhanced character generation.
Delve deeper into the Mythos!
Project Info
Name: Call of Cthulhu 7th Edition
Type: Role Playing Game
Developer: Chaosium, Inc.
Genre: Horror RPG
Release Date: October, 2013
---