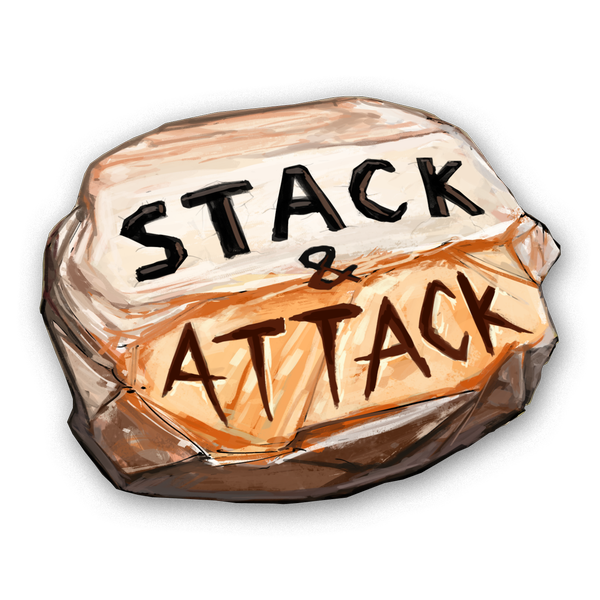 Stack and Attack
Quick Notes:
Designer: Jeremy Burnham
Publisher: EGRA Games
Year: 2013
Players: 2-4
Play Time: 30 min
Ages: 8+
In Stack and Attack you play a neanderthal in an age where technology doesn't quite exist.  Down on your luck you decide to look to the heavens and build a monument that the Gods can not ignore.  You head to the quarry and grab stones of all shapes and sizes and being to stack them on top on another.  After a bit of work you realize your neighbors all had the same idea, and the Gods will only show favor onto one.  It is time to stack faster and if needed throw stones at their towers to buy you some more time.
Stack and Attack plays 2-4 players, but is probably best with 3.  It is a great casual game that at it's core is a deck building game within a race.  There are two different types of stones flat and round.  Within those there is three different sizes small, medium, and big.  Each rock has a different cost to play/buy, an attack rating and a defense rating.  On your turn you have 4 action points you can use to buy additional stones, stack stones, or throw a stone at your enemies tower.  If successful the entire tower can potentially come down, if they defend you have just given them another stone to use for their tower.
Stack and Attack's kickstarter is live now and has a pretty modest goal of $6,000.  These are essentially printing costs to cover the first true run of the game.

This video is brought to you by collaborating with www.2d6.org.  If you are interested in contributing to this project all you need to do is:
---