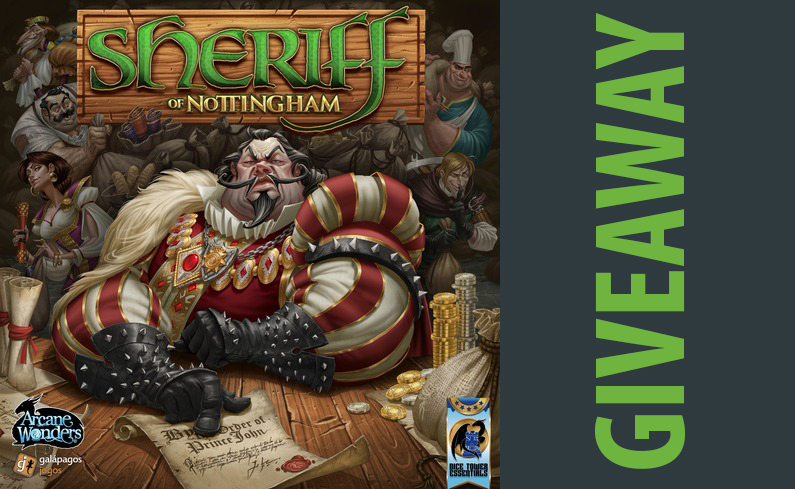 We are inching closer toward our next YouTube Subscriber milestone.  So it is time to reveal our game giveaway.  Available to any and all who wish to participate.  We will pay for shipping and you get a copy of one of the best games to come out of 2014!
Here is how it works.  When we hit our next subscriber milestone we will give away a copy of Sheriff of Nottingham.  If you have not already please…
Subscribing to us on YouTube earns you one entry into the contest.  Sending us a picture of you dressed up as a character from the game or from the Robin Hood universe will get you another entry into the contest!  Tell your friends because the sooner we hit that milestone the sooner you have a chance to win the game!
BGG Quick Facts
---