Yesterday was Geek and Sundry's international Table Top Day, it was the first of it's kind and we set out to play table top games from noon – midnight. We had an absolute blast! Unfortunately I was too into the games to really pay attention to some of the sillier things like filming or taking pictures, but I did manage to take a picture of all the games we played during the setup part of them.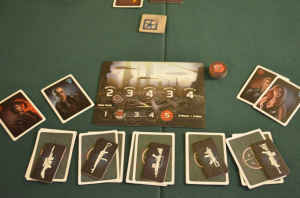 The shining moment from the night had to be playing The Resistance, it is a social game where some players are part of the Resistance and others are spies. Only the spies know who everyone is, so it is up to the resistance to successfully carry out their missions before the spies ruin everything. Our first couple game was a learning experience but after playing for hours we were all looking around in amazement at how fun this game was. Definitely check it out, it's cheap and worth the buy by FAR.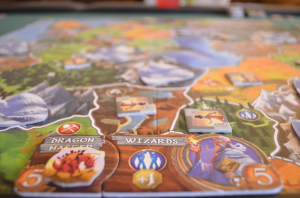 Small World is always great, and Rick's wife Stina absolutely dominated this one from about turn 3 on. It really was a slaughter.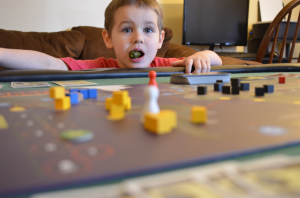 A shot of Pandemic. Reegan looks on pickle in mouth as the diseases spread.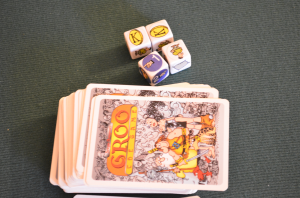 Groo is game a friend of mine had on my shelf for months. It is a very fast, fun, game based on the old comic Groo. If you can find it, buy it.

Another shot of Pandemic, just had an epidemic that cause Cairo to outbreak! Sorry!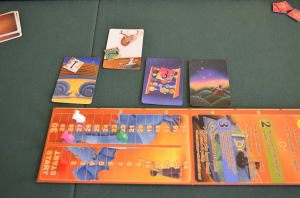 My Wife's favorite game, Dix It. It is a game where players need to guess the active player's card while try to trick others into guessing their own card.
---