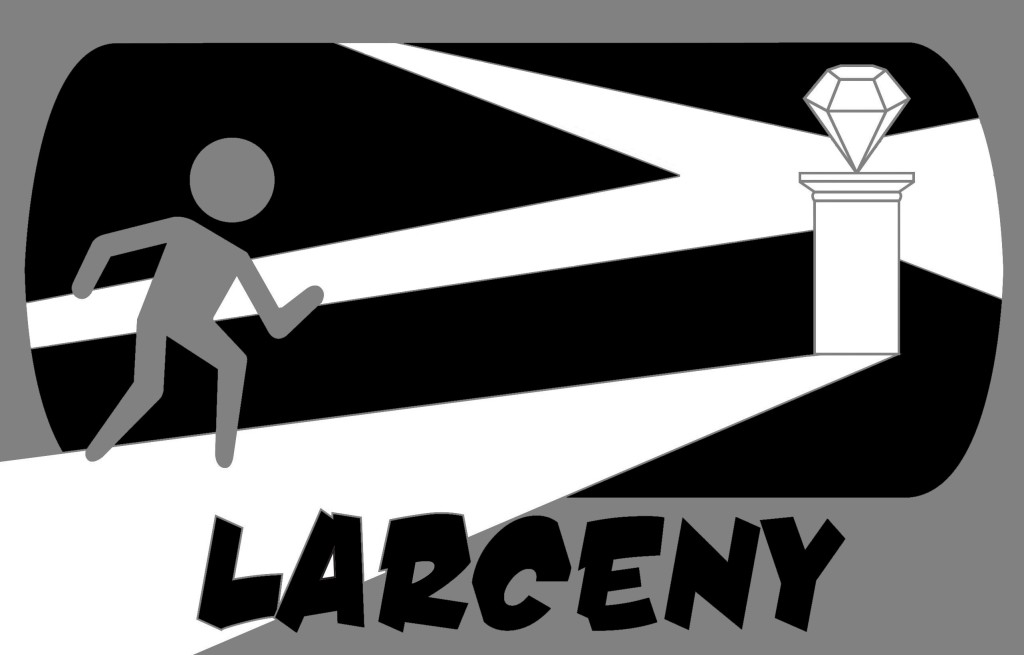 Larceny
Quick Notes:
Designer: William Smith
Publisher: Waning Gibbous Games
Year: 2013
Players: 3+
Play Time: 20-40 min
Ages: 8+
What makes this game fun is not the components or even the great wit William Smith, the games lead designer, provides as flavor text on the cards – it's the fact that it promotes creative thinking in a fun way.  When we played Larceny we did it for several hours continuing to laugh about situations that occurred in previous rounds.  It is a game that will be extremely accessible to many types of gamers.  Take a look at our preview and let us know what you think!Larceny is a party game featured around creative story telling.
It plays 3 or more players and plays a lot like similar games in the genre such as Apples to Apples or Cards Against Humanity.  Larceny provides a more creative and engaging player experience than most other games in it's genre. The variant game play modes are a lot of fun, although players should be warned that prolonged exposure to Larceny could lead you to talking like a 20's mobster for the foreseeable future.
Larceny's kickstarter starts today, (August 28th, 2013), and has a pretty modest goal of $15,000.  This will cover all production costs, printing, final art design, etc…

This video is brought to you by collaborating with www.2d6.org.  If you are interested in contributing to this project all you need to do is:
---